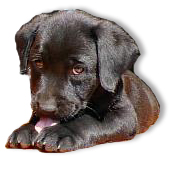 I am not a big breeder, I only plan to have one or two litters in a year, first of all to get another generation in my breeding program. If you are interested in a JRT from me, e-mail me and tell me a little about yourself. Do you want to visit, please call first and make an appointment.

My JRT bloodlines comes from Australia, wellknown for their nice temperament and good looks. My aim has always been to breed sound and healthy dogs that follow the Breed Standard and are a pleasure for their owners. The dogs are health checked every year.


To read and interpret old JRT pedigrees is interesting and every combination I do is carefully considered regarding ancestors many generations back. Here I have much benefit from my breeder contacts in Australia.
I also find it very important to have a JRT with a weatherproof coat that is easy to groom, I myself am not so clever in grooming and trimming. Therefore I try to get coats as easy as possible to take care of in my litters, even if the pup is rough coated.





My pups are not leaving home before the age of nine weeks old and I am more than happy to keep the pup a couple of weeks extra, if that suits better.
If you live in another country, I do not ship pups as cargo. I expect you to collect the pup from me in Sweden, so we can meet and get to know each other a bit.

On December 29, 2014 changes applied in the EU-legislation regarding travelling and importing pet animals. Check your countrys requirements before planning to buy a pup from me.



This will accompany the pup...

If you are uncertain of what breed to choose, it is a good idea to read the Breed Standard, which describes the breed, both the looks and temperament. Under The Dogs there is a link to the Breed Standard for both Labrador Retriever and Jack Russell Terrier.
If you are interested in another breed, you find all FCI breed standards at the FCI website.
JR A-litter 2004
JR Just B-litter 2007
JR Just C-litter 2008
JR Just D-litter 2008
JR Just E-litter 2010
JR Just F-litter 2010
JR Just G-litter 2010
JR Just H-litter 2011
JR Just I-litter 2011
JR Just J-litter 2011
JR Just K-litter 2012
JR Just L-litter 2012
JR Just M-litter 2013
JR Just N-litter 2014
JR Just O-litter 2014
JR Just P-litter 2015
JR Just Q-litter 2016
JR Just R-litter 2017
JR Just S-litter 2018
JR Just T-litter 2018
JR Just U-litter 2019
JR Just V-litter 2019
JR Just W-litter 2021