"Bosse"

Goldsand's Columbus is born on the 31st of July 2008. He is white & tan and has a rough coat.
Columbus height is 28 cm and he has a correct scissors bite with full dentition. He has healthy patellas and was cleared from hereditary eye disease in USA in October 2012. He is tested CLEAR from PLL.

Columbus is American, International, Nordic, Danish, Finnish, Swedish and Norwegian Champion and Norwegian Winner 2010. He has several placings in the Terrier Group and in May 2011 he was BOB and BIG3 at Stockholm International Dog Show. He was then awarded his last CACIB and became International Champion, C.I.B.

In 2012-2013 Columbus was on lease to USA and he was in 2013 ranked nr 7 by AKC TopDogs in All-Breed competiton with 140 Terrier Group wins, 38 Reserve Best in Show and 34 Best in Show.

Columbus offspring have a lovely temperament. They are spread in many countries and are doing well in the Showring and also in other dog sports.
USCH C.I.B NORDCH FICH NW-10
GOLDSAND'S COLUMBUS
S58413/2008
DE&VDHCH INTUCH
NUCH NV-06 SUCH SV-07
SALTISGÅRDENS SNILLE O SMAK
INTUCH SUCH
BAYLOCK TOOHEYS GOLD
SUCH SV-04
OTWAYMIST SAPPHIRE
SUCH
BRÖSING'S AUSTRALIAN IVORY
AUCH
MALUNG/JR JOHN DENVER
AUCH SUCH
BEACONWAY HOT TOTROT

| | |
| --- | --- |
| CH Saltisgårdens Snille O Smak | CH Brösing's Australian Ivory |

Two years old
SKK Eskilstuna 2010 - NORDIC CHAMPION - Clic for larger picture.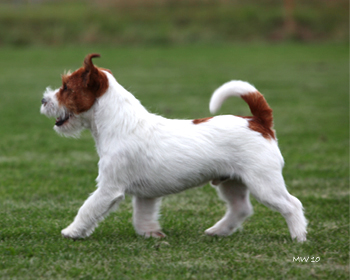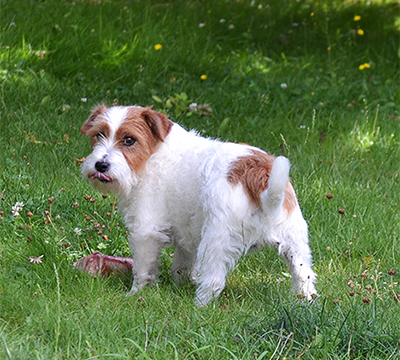 On July 31, 2022 Bosse celebrated his 14th birthday with a marrowbone.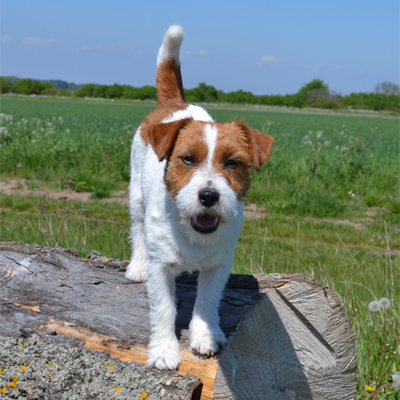 Back home after his American adventure.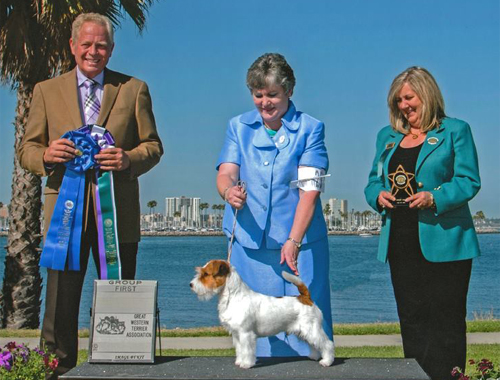 Great Western Terrier Association 2013 - Best in Show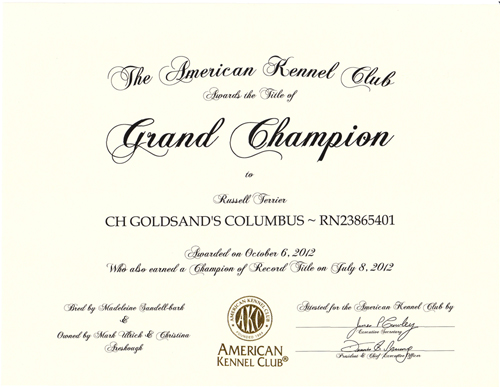 | | |
| --- | --- |
| Three months | One year |

SKK Larv 2009 - Reserve in Terrier Group - Clic for larger picture.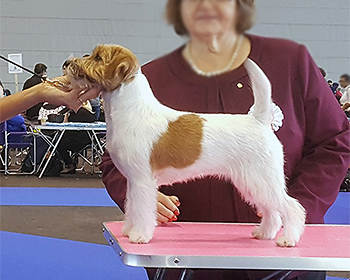 "Berry" from one of the last litters born in Italy 2018.
CH Jackandfish Lady Bird
(CH Goldsand's Columbus - CH Kanix First Edition)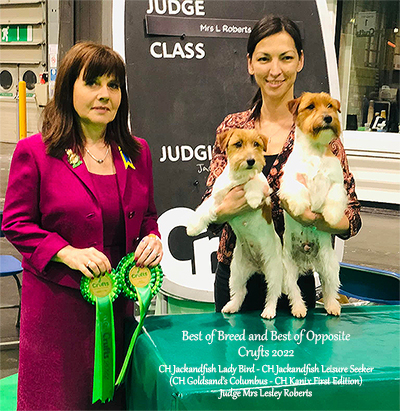 Crufts 2022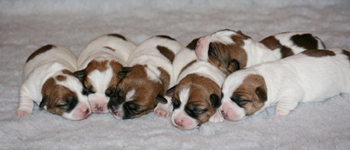 One of the first litters born in Finland November 2010.
(Ch Goldsand's Columbus - Ch Let's Rock At This Moment)

Litters born in Italy January 2018.
(CH Goldsand's Columbus - CH Kanix First Edition)


Kalamazoo 2013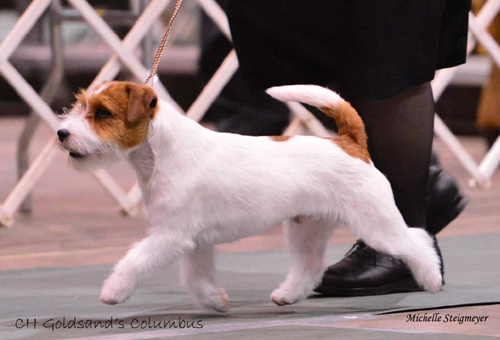 Ohio 2013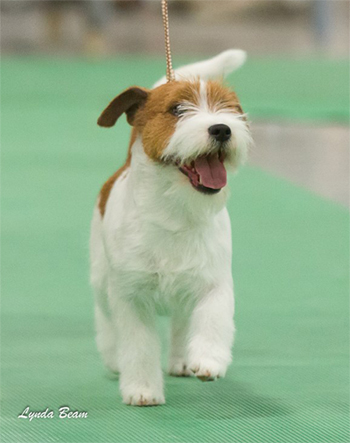 Lafayette 2013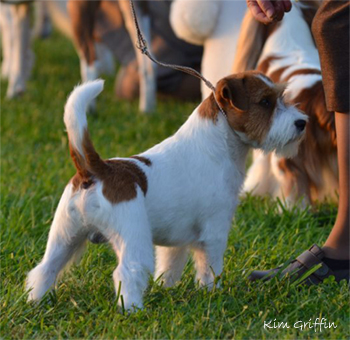 Montgomery 2012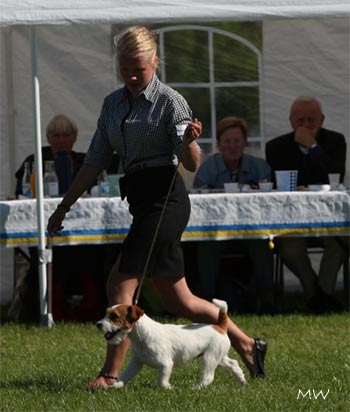 Triple INT Dog Show in Jonkoping June 2010 - BIG3
Group Judge Mrs Lydia Coleman Hutchinson, USA.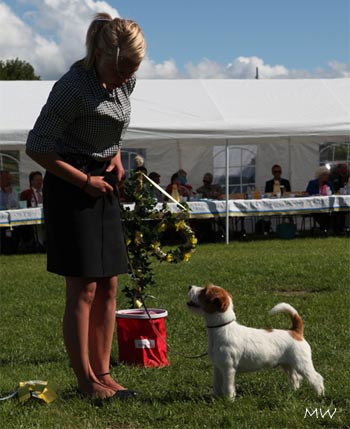 Handler Vilhelmiina Walldén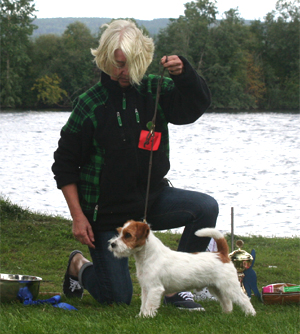 Columbus BIS Junior and BIS 2 at JRT Special
in Norway 2009.

Columbus nine months.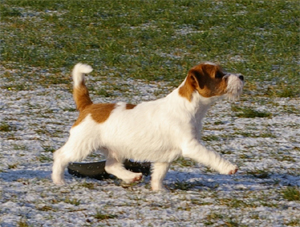 Columbus five months.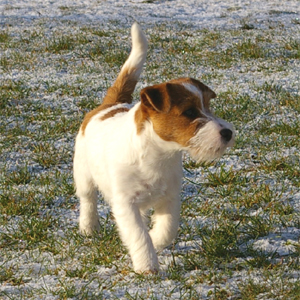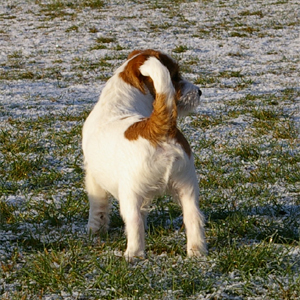 Five months

| | |
| --- | --- |
| CH Baylock Tooheys Gold | CH Otwaymist Sapphire |
| CH Malung/JR John Denver | CH Beaconway Hot Totrot |




Updated 2022-07-31
© Christina Areskough | info@ducklings.se